Archive for 'Comic'
162 items.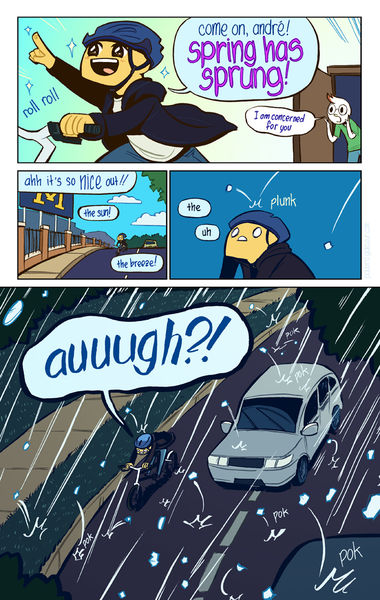 Much character was built that day. ;_;
In other news – Patbird's graduating tomorrow! He will officially be a master of information! Go on, ask him anything. I DARE YOU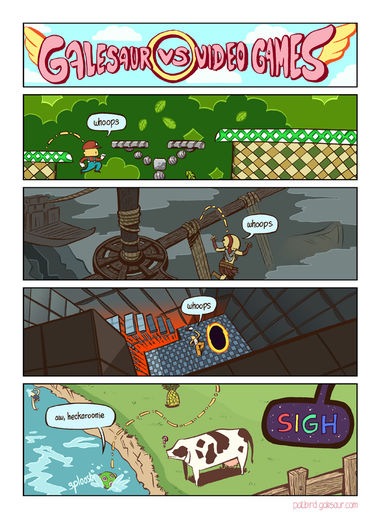 PLAAATFORMIIINGGGGGGGGG
I like to think that a lifetime of this has contributed to my patient, positive-outlook personality. Buuuuut maybe you don't want me on your New Super Mario Bros team. Or your 'Splosion Man team. Or your Little Big Planet… look, all I'm saying is, if you actually want to get somewhere within a reasonable amount of time, I am not the best choice, and that is okay.
April 17th, 2013
|
by gale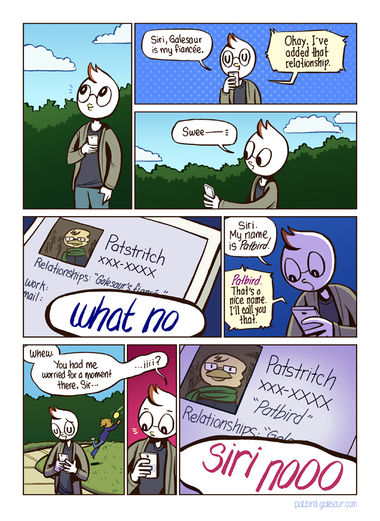 Not shown: the aftermath, in which I had to sit there listening to him repeat "Galesaur is not my fiancée" with increasing desperation.
ASTOUNDING PIECE OF TECHNOLOGY, ALSO A HOMEWRECKER
April 11th, 2013
|
by gale
March 28th, 2013
|
by gale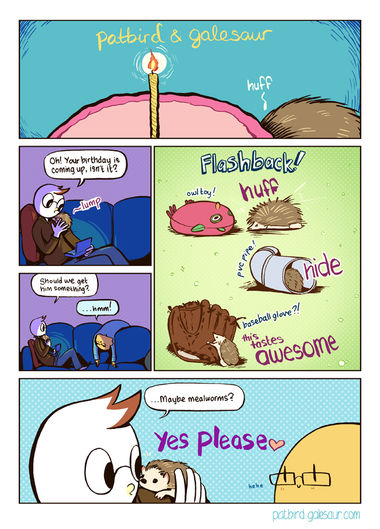 Garrus will be celebrating his very first birthday this Saturday – which is, incidentally, also a friendbirthday! May you have as many mealworms as you desire, Greg. And as long as I'm here, very happy birthday wishes to the sparkliest Shar. Oh gosh. Everyone's birthdaying. SEND HELP
March 14th, 2013
|
by gale

*flips table*
(Full disclosure: I would never toss my 3DS around! It is darling.)
Also, BONUS - there are two pages this week! I uploaded this comic back-to-back with the stunning conclusion to our Toronto trip. Don't miss it!