Archive for 'Comic'
310 items.
July 30th, 2015
|
by gale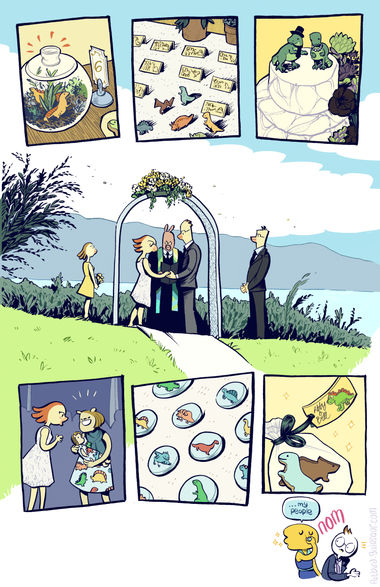 We went to Abbytiel's wedding and partied with a buncha buddies and it was awesome!! Congrats/hugs/thank you for having us, Abby and Bill!
(also you'll never guess what she walked down the aisle to)
(hint: dinosaurs)
July 23rd, 2015
|
by gale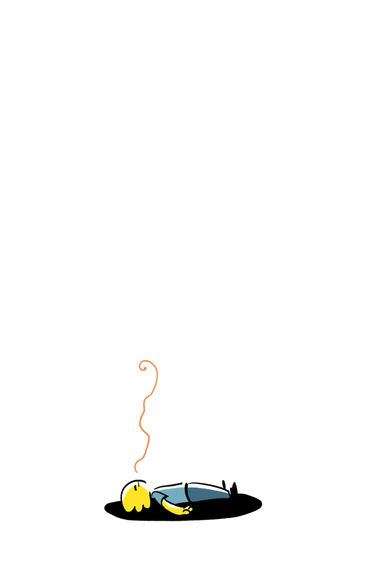 Hey, friends!
We're traveling to a wedding this weekend (yay!), so Galesaur has been playing catch-up with homework (oof!). But we'll have fun stories for you next week!!
July 16th, 2015
|
by gale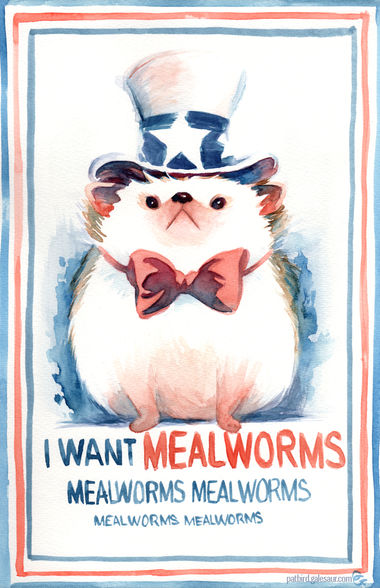 …that they are endowed by their Creator with certain unalienable rights, all of which involve the acquisition of Mealworms.
Happy holiday weekend, Stateside friends! And if you're elsewhere, um, happy regular-type weekend with bonus hedgehog painting!
June 25th, 2015
|
by gale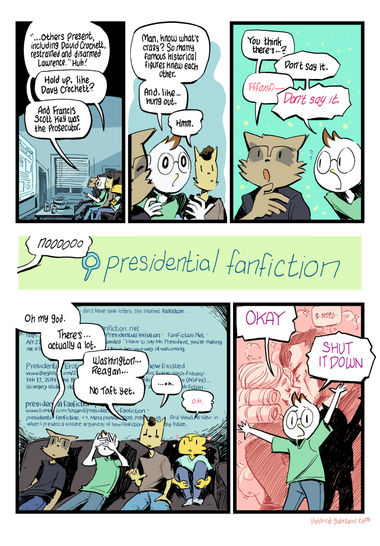 "Determine that the thing can and shall be done, and then we shall find the way."
-Abraham Lincoln, on Rule 34
June 19th, 2015
|
by gale

AHHHHHH! There are a few little things I want to come back and fix, but it's my birthday and I have to go birthdaying!!
THAT ASIDE – many congratulations to Chris and Teri!! Their wedding was lovely and fun! They are lovely and fun! You go, guys!! <3
June 12th, 2015
|
by gale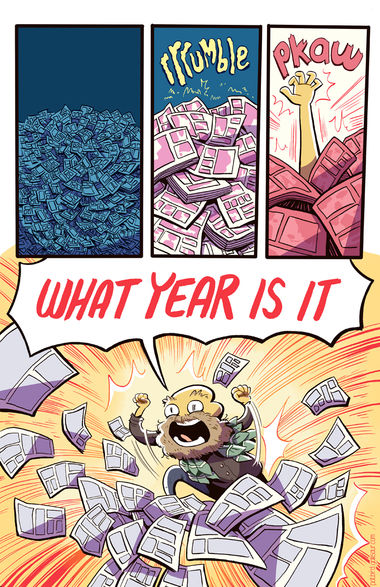 Hello!
HELLO!!
I'm pleased to announce that our (unintentional, unannounced, necessary but highly regrettable) hiatus is over. Grad school/thesis meant that I was working on a lot of comics, but not a lot of these comics, and I'm sorry for that.
But now we're rolling to the finish line! There's breathing room at the finish line! (You might be in art school if you notice yourself saying, "man I can't wait to be done drawing so I can get back to drawing.") HOW ARE YOU. Thank you for dropping by. Come back next week, there'll be another.

~*~dreamy sigh~*~
Not pictured: on the way down to the Calvin & Hobbes exhibit, I slipped and landed square on my butt. u-u
That night, I sat down on my bunk bed and hit the butt bruise; I jumped, hit my head on the top bunk, fell to one side, and hit my head on the side of the bed, just laughing like a maniac the whole time. u_____u
i am an adult