Posts Tagged 'movies'
10 items.
March 28th, 2014
|
by gale
January 9th, 2014
|
by gale
September 27th, 2013
|
by gale
November 1st, 2012
|
by gale
August 9th, 2012
|
by gale
~SPOILERS!~
I enjoy Step Up for the same reason I enjoy High School Musical: it's fun, and there's dancing and music! Plot-related silliness is just a bonus.
This installment was a little bit different, in that it veered away from mad dance battles into capitalism and social commentary and stuff. Also, their main source of motivation was that they really, really, really wanted to win a Youtube competition.
But I'd still recommend it if you're in it for dancing! Woo dancing!
Patbird's main complaint: there was not enough Moose.
I agree.
July 19th, 2012
|
by gale

Summer superhero blockbusters, part 2 – except we're seeing the movie tonight! I thought I'd make like a newspaper and prepare for either possibility.
(scenario 3: it's pretty much average, we move on with our lives)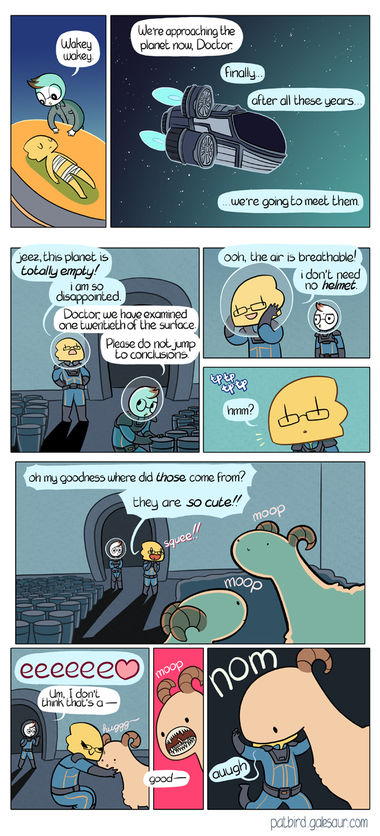 To spoil as little as possible, I'll say this for Prometheus: it is definitely a spiritual companion to Alien, in that everybody makes bad decisions.
On the upside, it was visually impressive and downright terrifying (to me) at times!
I am a wimp.